[Editor's note: The following statement was issued by the National JACL and was lightly edited only to adhere to AP Style.]
Each year, between 100 and 200 participants are selected to participate in the JACL Kakehashi Program, coordinated by the Japanese American Citizens League (JACL) and the Japan International Cooperation Center (JICE), and supported by funding from the Japan Ministry of Foreign Affairs. These participants travel to Japan in the spirit of cross country and cultural exchange, with the added component of connecting Japanese American young adults with their Japanese family's heritage.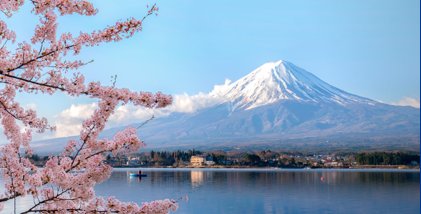 Due to the COVID-19 Pandemic, this year's program will consist of a smaller Virtual Exchange of 92 participants with Japanese college students from the prefectures of Gifu, Okinawa, and Wakayama. If conditions permit, and a trip to Japan becomes possible during this current funding year, participants accepted to the virtual program will be automatically eligible to participate in the physical trip.
If spaces remain or become available due to conflicts for selected individuals, additional participants may be selected from a waitlist, or applications may be accepted for further consideration to fill the opened slots.
There is no guarantee of a physical trip and participants in a virtual-only program this year will remain eligible to apply to a future Kakehashi trip or similar program sponsored by the Japanese Ministry of Foreign Affairs. For answers to these questions, please refer to the Kakehashi Program information page and FAQs linked here.
Submit your application no later than Thursday, May 27, at 11:59pm Hawaiian Standard Time for priority consideration for the 2021 Kakehashi Program.
To learn more and apply, click here.
SHOPPING ON AMAZON? FIRST CLICK THE LINK BELOW AND HELP THE PACIFIC CITIZEN!