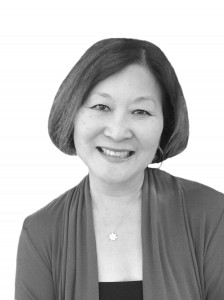 By Marsha Aizumi
For the past three months, I have walked around in disbelief, like many of you, wondering where my country is headed. I have watched more news and commentary in the past six months than I have in the past six years. I have felt my blood boil from some of the comments and the untruths that are perpetrated by the current president. And part of me has felt so powerless, desolate and disheartened by all that is dividing our America.
I know I have written about some of my feelings regarding this election before. So, this is a continuation of my thoughts since then. Uneasiness has returned to me when I see all the hate and bigotry being bolstered by the words of the president and the people he is surrounding himself with. I am saddened when I hear my son has sleepless nights worried about his future and the future of his friends … not just LGBTQ friends, but Muslim, Latinx, black, Asian and so many others. I, too, have struggled, and many days I have had difficulty getting out of bed because I felt such despair.
But I continue to believe that living "above the line" in a more hopeful and optimistic place will reap more positive results than wallowing in anger, sadness and no hope. And as I focused on this intention, I have been rewarded.
I saw the ACLU advertisement in the New York Times putting the new administration and president on notice that they will protect and defend those who would be discriminated against. I saw the speech at the end of the "Hamilton" play to Mike Pence, asking that the incoming administration be for ALL the people. Marches and protests continue around the country. The state of Washington and the city of San Francisco are suing the Trump administration over violations of the Constitution.
And in a meeting I had with the Human Rights Campaign as a Parent for Transgender Equality Council Member, I heard HRC talk about how in difficult times, it will be the private sector that will rise up and be a voice of reason and human rights. And that has proven to be true, alongside so many others who dare to speak their truth against a government who will fire people who courageously uphold the law or put into place EOs that threaten our very fabric of innovation and democracy.
In December, I received a book as a Christmas present from my best friend. It was written by the Dalai Lama and Desmond Tutu and called "The Book of Joy." In the beginning, I didn't feel compelled to pick up a book on joy, when I was fighting to find joy in my life.
But then one day, I walked by it, decided to browse through the photos and actually felt joy radiating from the pictures. Both men are elderly, and the Archbishop has numerous health problems. They have lived lives of challenge and heartbreak, but in spite of their experiences, they have found joy and ways to give to others. The first page of the book spoke directly to me when I read, "No dark fate determines the future. We do."
There continue to be disheartening moments for me. The cabinet selections by this new president. The executive orders that are banning certain individuals from entering our country, bringing fear, humiliation and despair to families who want nothing more than to be good United States citizens and live a good life.
This is such a grave reminder of what my parents and close to 120,000 Japanese Americans had to go through being imprisoned in places like Gila River, Manzanar, Minidoka and other concentration camps.
Many are saying the Muslim Ban is putting our country's security more at risk. And is all of this making our country seen as being great or being led by a man who cares less about the people and more about himself?
Optimism and hope are one thing, but without some action, they are only thoughts. So, I have called senators to let my voice be heard about the appointment of Betsy DeVos. I have called the NSC about the appointment of Steve Bannon. I am donating money to the ACLU, so they can help those being threatened with deportation, being held at the airport and many other ways they will protect our rights.
Here is the link to the ACLU (https://action.aclu.org/secure/donate-to-aclu). I am also donating to Vigilant Love, a local group that is collaborating with others, including many Japanese American individuals and organizations, to fight Islamophobia. Donations can be made out to Advancing Justice-Los Angeles with Vigilant Love in the memo and mailed to the Advancing Justice office in Los Angeles.
Just recently, I saw a video by Dr. Glenda Russell. It has lifted my spirits more than anything I have read, seen or heard in the past few months. I have watched it multiple times when I need a boost of energy. And Dr. Russell does it with humor, clarity and a list of actions we can take. If you need inspiration and encouragement, it is seven minutes of all of those things and more. Here is the link to the video (https://www.youtube.com/watchv=cRnb8JVyveU&feature=youtu.be).
In her video, Dr. Russell says, "This is the best time in the world to fight and win against internalized oppression. The most potent weapon in the hands of the oppressor is the mind of the oppressed (footnote Steve Biko). P.S. Your most potent weapon is taking your mind back."
She goes on to explain that marginalized groups in the past have been targeted one at a time. But today, so many marginalized groups are being targeted at once. This can work to our advantage. We can become a stronger, more unified and powerful voice if we work together. Others will try to divide us to weaken our strength. They fear our power.
And so, Dr. Russell, I am taking my mind back. I am using this opportunity to be part of Martin Luther King's arc of the moral universe bending toward justice. I will not let oppressors take over my mind, filling it with fear, sadness, hopelessness and divisiveness. I will use my mind to be a voice of love, unity, justice and peace. Who is with me? Let's roll …
Marsha Aizumi is an advocate in the LGBT community and the author of the book "Two Spirits: One Heart: A Mother, Her Transgender Son and Their Journey to Love and Acceptance."