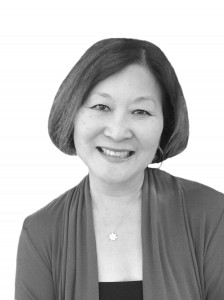 By Marsha Aizumi
The month of June is known for graduations, weddings and now for our family, it is LGBTQ Pride month. This year, I had the opportunity to celebrate all three.
Beginning in May, I attended four University of La Verne graduation celebrations for Aiden: one for LGBTQ individuals and their allies and another for Asian American graduates. I also attended Aiden's baccalaureate, where he read the Litany of Affirmation, which began with "We are the many songs of this Universe … And so we have a great responsibility to remember who we are." The litany ended with "We are makers of peace." I cried when I heard my son read those words because through all his challenges and pain, I know all he wants to do with the rest of his life is to be his true self and bring greater peace and love into this world.
The final graduation celebration was, of course, the commencement exercise, where our family cheered and I cried once again when I saw my son proudly accept his diploma after nine long years of holding onto this dream of finishing college.
Before our journey to stand by our transgender son, I think I would have felt guilty that it took my son so long to finish school. I would have never focused on the resiliency and determination my son brought forth to walk across the stage to get his bachelor's degree. I would not have looked for all the beautiful moments that we have been able to share, as we have spoken around the country to so many LGBTQ individuals, their families and straight allies. And I would have missed so much of those amazing moments, if that were the case.
Yes, Aiden took nine years to finish college, but through those years, he has developed the strength, confidence and gratitude that he never had. Less important was the time it took, more important were all the qualities of character my son found through his struggles to believe in himself.
I think the most amazing part of our journey is we experience moments at a higher level. When Aiden got married in 2013, I wanted to celebrate every minute of the day because there was a time that I thought he would never find love. My appreciation was deep, intense and ever present. And when Aiden finished his bachelor's degree, I wanted to celebrate every graduation moment because he didn't walk at his high school graduation and wasn't sure he would even go to college.
The beauty of having challenges in my life is that I don't take things for granted as often. I appreciate the moments at a higher level. I try to live fully present within the moment, and the joy I feel is greater than I could ever imagine. I am so grateful for these points in time because there was a time that these moments seemed like they were not possible.
This past weekend, I was in Seattle with Aiden speaking at the Seattle JACL's FAMILY API LGBT Gathering. Since it was the Month of Pride celebration, Seattle JACL chose to hold this one-day event to bring greater awareness, resources and create a place of community, where individuals and families could share their stories. People were so grateful for the safe space.
We in the LGBTQ community do not take safe spaces for granted. It is a luxury that we are not always able to live in, and so this weekend so many of us who attended appreciated having a place where we could speak from our hearts and feel accepted unconditionally.
I want to thank Sarah Baker for being a leader of this event. She is a Seattle college student who has the heart and spirit of a thousand. She showed me the kind of leaders that are emerging from this generation of young people. Sarah, you give me hope for the world that Aiden will live in.
One day, I dream that I will be see those changes in a world that will accept my son not as a second-class citizen but the wonderful man, husband, son, brother and eventually the father that he so wants to be.
Later this week, I am off to Denver to speak to the Mile High JACL. The JACL has been one of our family's greatest supporters in recent years, along with PFLAG, a national organization that supports parents, families and friends of LGBTQ individuals, and NQAPIA, an API LGBTQ national organization.
Our family is stronger because organizations like these exist and are working tirelessly and fearlessly to bring equality and understanding to all. So, as I reflect on this month, my niece's wedding, my son's graduation and the various Pride events happening around the country, a warmth fills my heart for our family, our son and our LGBTQ communities' future. And that makes this mother smile.
Marsha Aizumi is an advocate in the LGBT community and the author of the book "Two Spirits: One Heart: A Mother, Her Transgender Son and Their Journey to Love and Acceptance."