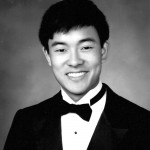 By Kota Mizutani, JACL National Youth/Student Council representative
At this past JACL National Convention in San Jose, I had the pleasure of being part of a youth plenary session regarding Asian Americans in comedy. The session highlighted recent depictions of Asian Americans in comedy media, which were undoubtedly racist and perpetuated common stereotypes of Asians. Although the panel addressed a broad variety of issues surrounding racist comedy, we forgot to include a very important part of any discussion on minorities in the media: examples of appropriate and educational illustrations of Asian Americans in comedy.
I would've been able to cite the perfect example during the panel if the show "Drunk History" had aired its episode, featuring Japanese American legend Daniel Inouye, a month early.
At its core, "Drunk History," a Comedy Central show created by Derek Waters, is a series of short history lessons pulled from a specific American city or region. OK, that's not entirely accurate.
The magic of this hit series is that in each segment, a narrator recounts a history tale after consuming enough alcohol to be only barely coherent (and sometimes not even that). Notable actors further enhance each episode by playing out and lip-syncing the narrator's dialogue.
The result is absolutely hilarious, but the motive behind the show is more sobering (no pun intended).
In an interview with the Baltimore Sun(ITAL), Waters said his dream is to find stories that will make viewers wonder, "Why weren't we taught that in school?"
I was certainly not taught about Daniel Inouye in school.
Thus, it was fitting that in last week's episode, radio personality and actor Phil Hendrie took on recounting Sen. Inouye's life as a young man bent on overcoming discrimination, serving his country with the 442nd Regimental Combat Team during World War II and becoming the first Japanese American Congressman and Senator.
Of course, all while running on a full tank of tequila.
Steven Yeun of AMC's "The Walking Dead" plays the role of Inouye alongside actor James Hong, who briefly appears as Inouye's father.
If you can get past his barrage of F-bombs, asides and slurs, Hendrie does a surprisingly good job of accurately conveying the heroism and major accomplishments of the larger-than-life World War II veteran and politician.
It may appear as if the narrator is just making the story as he or she goes, but Derek Waters asserts that historical accuracy is an important facet of "Drunk History." "They're all passionate about the story or know something about it," Waters said of the narrators in an interview with Fox News. "We will send them research, but never put words in their mouth. We want it to be as factual as possible."
Although I wish that an Asian American had narrated the segment (I'm sure we can all think of more than a few good nominations for this set up) I find little fault in the episode. The concept — both creative and funny — shares Inouye's story with a demographic that would not normally be exposed to this little-known tale in American history. Indeed, last season, "Drunk History" averaged 1 million viewers a week and is the highest-rated TV original series with men 18-34 years of age, according to the Baltimore Sun(ITAL).
What's more important, however, is that in the Inouye segment, Hendrie makes sure to observe a high level of respect for Inouye, the 442nd and the Japanese American struggle.
He emphasizes the prejudice and discrimination that Japanese Americans faced during and after World War II and even mentions President Barack Obama's tribute to Sen. Inouye when he passed away in December 2012.
It is exactly this balance between funny and fact that defines the healthy illustrations of Asian Americans in comedy, of which we need more.
As an involved JACL youth member and National Youth/Student Council representative, it is my goal to spread interest in the stories of Japanese Americans and other American minorities in innovate ways so that we can prevent these crucial stories from fading away in our national dialogue.
But please don't take my word for it! Check out the "Drunk History" episode for yourself on Comedy Central's website (though I don't recommend it for young children) because, as the end of the episode contends, there's nothing wrong with drinking to a true patriot.
Comedy Central's "Drunk History" airs Tuesdays at 10 p.m., with repeat episodes airing throughout the week. Check your local TV provider's listings to confirm show times.
Originally published on August 22, 2014