[Editor's note: The following was issued by JACL Public Affairs VP Seia Watanabe and JACL Education & Communications Coordinator Matthew Weisbly and was lightly edited only to adhere to AP Style.]
JACL is deeply saddened by the shooting that took place at Club Q in Colorado Springs, Colo., one of the only LGBTQIA+ nightclubs in the city, late Saturday night. This shooting is one of more than 600 that have taken place this year alone and also occurred on the eve of Transgender Day of Remembrance. This shooting and others that have taken place this year, including some of the deadliest in our nation's history, remind us now more than ever that steps need to be taken to ensure the safety of all communities from hatred, bigotry and gun violence.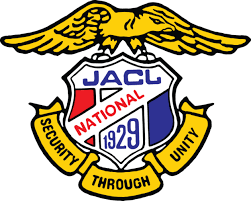 Transgender people of color experience some of the highest levels of discrimination in this country. According to a 2021 study conducted by Lavender Phoenix, a community-based research project highlighting the experiences of transgender and gender nonconforming APIs in the Bay Area, 68% of transgender and nonconforming APIs reported experiencing verbal harassment, 40% reported experiencing bathroom-based harassment and 17% reported being physically attacked.
This harassment is fueled in large part by the vitriol and disinformation about the LGBTQIA+ community as put forth by too many of today's political and public leaders. These supposed leaders who spew vitriol against the LGBTQIA+ community must be held accountable for their part in dehumanizing, silencing and encouraging hate toward the trans and queer community. Their actions have and continue to influence hate and hate based crime at the expense of those most marginalized. Hate speech that results in direct violent action is not part of our first amendment rights. There must be consequences and accountability.
The JACL vehemently denounces violence based on hate and extremism and remains committed to working with its LGBTQIA+ partners in developing and prescribing community-based solutions that are considerate of the different needs and backgrounds of its community members. The JACL recognizes the direct correlation between the hateful and false words of politicians and pundits that lead to targeted attacks and pledges itself to do more to condemn such acts of violence and bigotry and advocate for more legislation that protects LGBTQIA+ individuals and families.