The city will have its first Japan Fair on May 25 on the Center Street Promenade
ANAHEIM, Calif. — For the first time in city history, Anaheim will have its first Japan Fair on the Center Street Promenade in Downtown Anaheim on May 25 from 11 a.m.-8 p.m. The Japanese community in Anaheim has a long, rich history, and the city has maintained a strong sister-city relationship with Mitto, Japan, since 1976.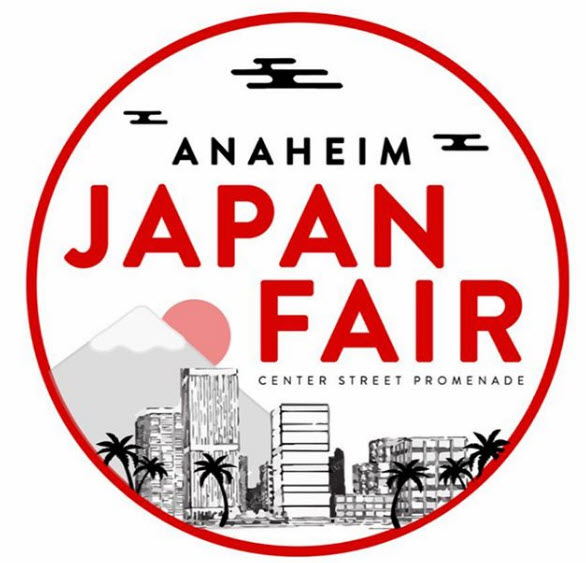 The first endeavor will be jam-packed with entertainment from 14 artists and performing groups from Anaheim and Japan. Starting with Anaheim's Daion Taiko, which was founded in 1978 at the Orange County Buddhist Church, performances will be presented nonstop on the main stage, in addition to a Shishimai Lion Dance, Kyokushin 
Karate, two samurai fight demonstrations, Hawaiian dance, a Cosplay fashion show, music by a local DJ and a special calligraphy demonstration by renowned Japanese 
calligrapher and artist Soho Nakano from Shizuoka Prefecture in Japan.
Live artists will include MiruDaru, Cali Crisis, Riona Hamamatsu, Cribabi Japan and conclude with featured performer DJ Taku from Japan.
DJ Taku (Taku Takahashi) launched his career in 1998 as the DJ/Producer of the 
J-Pop music group "m-flo." The group quickly rose to prominence, and over the last decade has sold more than 2 million copies of their 30 singles and 10 albums.
Taku is also well known for his solo work as a producer/songwriter and has proven himself as one of Japan's top internationally recognized artists in winning the Beatport Music Awards. In 2011, he established Japan's first and only Dance Music Radio Station "block.fm."
There will also be 25 Japanese food, beer and sake beverage vendors, which will line Center Street Anaheim, the revitalized center of CtrCity Anaheim, where small local businesses are offered with vintage vibes and a modern-day twist.
Bordered by the historic Carnegie Library, Muzeo Museum and the Gehry-designed Rinks at Anaheim Ice, Center Street Anaheim is just a short walk away from the happening Anaheim Packing District.
Angels Baseball will also be participating and providing giveaways during the event.
Anaheim Japan Fair coordinator Rocky Yoneyama, of Okayama Kobo Bakery & Café and Bizen Beer Bar, which opened last year on the Center Street Promenade, said he wanted to do something new to draw interest to the culture of Japan.
"First of all, we wanted to create a unique event to attract more people to Downtown Anaheim and provide a place to introduce and experience Japanese culture by showcasing Japanese cuisine, traditional Japanese arts and pop culture like anime and J-Pop all in one place for one day," Yoneyama said. "We are trying to produce an event that will be great for the whole family and want to experience what 
it would be like to be in Japan today."
Admission is free and limited free 
parking is located within the parking structure 
closest to Anaheim Boulevard.
Organizers have also created a special Anaheim Japan Fair goodie bag and is offering its first souvenir of the event by giving a $5 discount through May 11 for a presale special assortment of items and vendor discounts and coupons, which attendees can purchase online.
Organizers are hoping that this event is just the beginning of more Japan Fairs to come for the city.
For more information on Japan Fair, visit http://www.anaheimjapanfair.com or call (310) 567-4286.