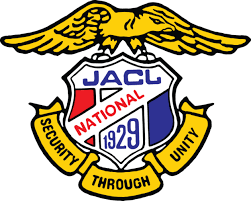 SAN FRANCISCO — In response to the disruption caused by the novel coronavirus pandemic, the National JACL has extended the deadline for undergraduate, graduate, law, arts and student aid applications to May 1. The change was made to provide additional time for students to obtain their sealed official transcripts in hard copy form for inclusion in their JACL application packets.
In a news release, JACL stated it "recognizes that COVID-19 has disrupted our everyday lives, and the impact has also been felt by students. Colleges have closed, instruction has gone online and students have moved home. With decreased access to student services, such as obtaining transcripts, students have faced challenges in securing the required documents for their JACL scholarship applications."
All other filing requirements for nonfreshman applicants remain in place. Complete application packets must be postmarked no later than May 1 and sent to: National JACL Scholarship Committee, c/o JACL Midwest District Council, 10604 Killarney Dr., Union, KY 41091.
Due to shelter-in-place orders, the processing of membership and membership numbers originating from the JACL's San Francisco Headquarters might be delayed. Because telephone messages are not easily retrievable, membership questions should be emailed to mgr@jacl.org.
Freshman Applications
JACL also stated that the March 2 filing deadline for national freshman scholarship applications did not change and that chapters must still submit their most-outstanding freshman applications to the National Freshman Scholarship Committee, c/o Seattle JACL, P.O. Box 18558, Seattle, WA 98118 no later than April 1.
Chapters are also to inform freshman applicants whether their applications have been forwarded to the national competition.
All students selected to receive National JACL scholarships will be notified in August and highlighted in the Pacific Citizen's Scholarship Special Issue in the fall.
For any questions, please contact JACL Regional Director Patty Wada at pwada@jacl.org or National VP for Planning and Development Matthew Farrells at mfarrells@jacl.org.