Tim Conway Jr.'s skit targets Japanese American with inappropriate accent.
By P.C. Staff
In 2018, when Keith Kawamoto saw a Kansas license plate containing the letters J-A-P, he could not believe his eyes (Pacific Citizen, Sept. 7-27, 2018). In 2021, while listening to Tim Conway Jr. on Los Angeles radio station KFI-AM, he could not believe his ears.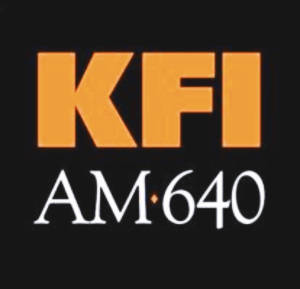 Kawamoto was at home on May 3 listening to Conway — "I'm a fan," he told the Pacific Citizen regarding the longtime L.A.-market talk radio fixture — but was taken aback during a comedic bit in which Conway pretended to interview someone of Japanese ancestry, complete with a mockery of a Japanese accent not unlike a Yellowface Mickey Rooney in the 1961 movie "Breakfast at Tiffany's," with some added verbal flourishes. (The audio of the bit is available on YouTube at tinyurl.com/2pcbuc55. Related to that, the May 3 podcast feed of the Tim Conway Jr. show was absent.)
That someone was Yuko Sakamoto, the wife of sportscaster Vic "The Brick" Jacobs. The topic was the upcoming Tokyo Summer Olympic Games, which were postponed for a year because of the SARS-CoV-2 pandemic. With Japan still planning to hold the Games this summer, despite domestic and international misgivings, Conway purportedly was going to interview Jacobs' wife on that topic in the bit.
Although Jacobs is someone in the public eye and is therefore fair game for teasing, Sakamoto — who speaks in a standard American dialect — is neither a public figure nor a sportscaster.
Nevertheless, Conway, with assistance from his executive producer, Sheron Bellio as Sakamoto, decided it was OK to make Sakamoto the butt of the joke, give her a dubious Japanese accent and consistently call her "Yoko" instead of Yuko.
Kawamoto, a member of the Venice-West L.A. chapter of the JACL, was not amused by the race-baiting attempt at humor.
Just as in 2018 with the Kansas license plates, he decided to take action. After bringing up the KFI incident with his JACL chapter, it was suggested that Kawamoto contact Media Action Network for Asian Americans, which he did. Kawamoto also told the P.C. that he wrote a complaint letter to the Federal Communications Commission regarding the incident.
Kawamoto's actions led to KFI 640 suspending Conway and Bellio for a week without pay, with both issuing on-air apologies and the station airing a two-hour special report on anti-Asian racism and violence. (The KFI special report, "Stopping the Hate," can be heard at tinyurl.com/a7t2xu2t.)
"I almost feel bad about it because I am a fan. But it had to be done," Kawamoto told the P.C. "That's the only thing that's going to send a message," he added. He also said that KFI Program Director Robin Bertolucci asked him to appear on the air. "I told her, 'No, I'm not going on the air and provide free entertainment for the show.' I told her how offensive and inappropriate it is and the anti-Asian hate that's been going on. I said this is not open to debate, and she acknowledged that."
Sakamoto, meantime, in an interview with the P.C., said she had received phone calls from both Conway and Bellio in which they apologized for the parody. Not only was she dealing with being sucker-punched by the duo, but she also was processing the death of her mother. Nevertheless, she was sanguine about the KFI "fiasco," as she called it.
"I was very surprised for a number of reasons. I was not made aware of what happened … until all my friends started calling me and saying, 'You're on the air. What is this? Why didn't you tell us? What were you doing?'
I had no clue as to what they were referring to. From that point, it just started growing," Sakamoto said.
Regarding Conway and Bellio's decision to give her a stereotypical Japanese accent, Sakamoto said that with two Japanese names, it was their miscalculation to portray her with an accent and that they probably would not have done the same thing with another non-Asian ethnicity.
Characterizing her conversation with Conway as productive, Sakamoto said it was a teachable moment for Conway, and she urged him to learn from this and visit the Japanese American National Museum and learn about the mass incarceration of Japanese Americans during World War II. "I was able to ask him all the questions I had in my heart," she said.
Alan Oda, who blogs about L.A. radio at ayodaradio.blogspot.com, called Conway a "very talented gentleman" and told the P.C., "There's a reason why he's been at KFI as long as he has been. … I was, as many people, shocked to hear about what was broadcast on his show on May 3. He seems to be contrite, as well as his producer, Sheron Bellio." Oda added that he thought the suspension was justified.
Asked whether the outcome — the suspensions, the two-hour special and the negative press — would have been the same had he not listened to KFI that day, Kawamoto said, "I think a lot of people would have let it go."