The Minidoka National Historic Site, as well as natural and cultural resources, are being threatened if the Magic Valley Energy LLC plan to install the "Lava Ridge Wind Project," which would be located adjacent to Minidoka, 25 miles northeast of Twin Falls, Idaho, is approved.
The plan calls for 400 wind turbines to be placed on 73,000 acres of Bureau of Land Management property. If built, this will be one of the largest commercial wind energy facilities in the United States.
Not only will most of the turbines be visible from the World War II Japanese American incarceration site in Southern Idaho, but the noise from the turbines will also be audible.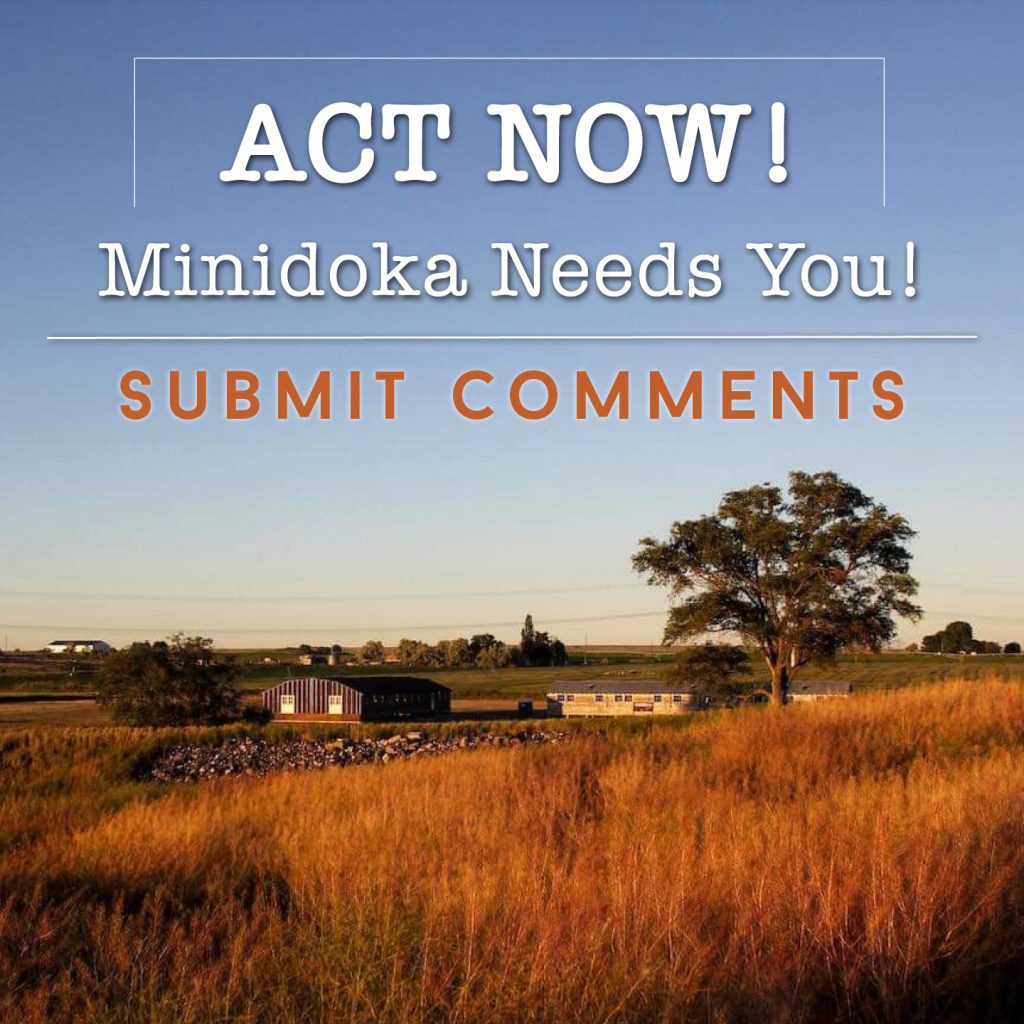 The proposed project includes up to 400 wind energy-generating turbines, up to seven new substations, approximately 198 miles of 34.5 kilovolt (kV) collector lines, 34 miles of 230 kV transmission lines, 18 miles of 500 kV transmission lines, 381 miles of access roads, 47 miles of temporary crane walk paths, a battery energy storage system, three operations and maintenance facilities, five permanent met towers and construction-related staging yards. Engineering is preliminary, but the turbines may have a maximum height (including the rotor) of up to 740 feet.
Earlier this year, more than 100 people participated in two public virtual meetings held by the BLM field office in Shoshone, Idaho, where concerns raised included the impact on the Minidoka NHS and to bird mortality.
As a result of wide interest, the Shoshone field office has extended the public scoping period to Oct. 20.
The public is encouraged to read the project plan at https://eplanning.blm.gov/eplanning-ui/project/2013782/540.
Under the National Environmental Policy Act, an environmental impact statement is prepared for major federal actions that may have a significant effect on the environment. The purpose of the EIS is to identify potential issues related to the project, analyze the project impacts, disclose them to the public and use the information developed to make informed decisions.
The EIS is a public document, and the public is encouraged to provide input throughout the development of the EIS.
HOW TO SUBMIT A PUBLIC COMMENT
There is a short window for public comments, and the Japanese American community is encouraged to respond before the Sept. 20 deadline. The public can submit comments online at the BLM site at https://go.usa.gov/xFKxg. Click on the "Participate Now" button to the far right of the document link. Enter your comment and information, then click "Submit." Comments can also be emailed to: BLM_ID_LavaRidge@blm.gov.
JACL will be holding a webinar on Oct. 14 at 9 p.m. ET to discuss how to submit public comments to the Bureau of Land Management, what you can do to help and general information about the proposed project. Visit JACL at www.jacl.org for full details about the webinar meeting.

SHOPPING ON AMAZON? FIRST CLICK THE LINK BELOW AND HELP THE PACIFIC CITIZEN!