The online film festival sheds light on the diversity of Japanese American cinema.
By Rob Buscher, Contributor
In the midst of the ongoing COVID-19 pandemic, each of the annual pilgrimages to sites of wartime Japanese American incarceration has been canceled. These pilgrimages provide important educational and community-building opportunities for incarceration survivors, their descendants, the Japanese American community as a whole and the public at large.
Recognizing the ongoing significance of these pilgrimages, a broad coalition of Japanese American Confinement Sites and community organizations across the country have come together under the leadership of Japanese American Memorial Pilgrimages to host "Tadaima! A Community Virtual Pilgrimage,' which runs through Aug. 16.
The virtual festival offers online exhibits, workshops, performances, lectures, panel discussions, film screenings, a community archive and more. This completely free program is a collaborative undertaking by more than 50 Japanese American community organizations — perhaps the largest such national effort since the Redress movement.
As a film programmer, I have spent the past decade of my career working on film festivals that have specialized in Japanese Cinema and the Asian American and Pacific Islander experiences onscreen.
While this has presented opportunities to delve into the Japanese American experience on occasion, working with "Tadaima! Virtual Pilgrimage" is the first time that I have been able to devote an entire festival program to the exploration of Japanese American issues and identity. As a biracial Yonsei, this is the most personal slate of films I have ever had the privilege of curating, and I am thrilled to share these titles with an international audience of Nikkei and our allies over the course of the next several weeks.
Each of the weekly film programs adhere to the general themes of the virtual pilgrimage and are designed to complement the many other programs being offered online. There are also several key themes such as reclamation of Japanese cultural identity, overcoming intergenerational trauma and envisioning a more inclusive and sustainable future as a community.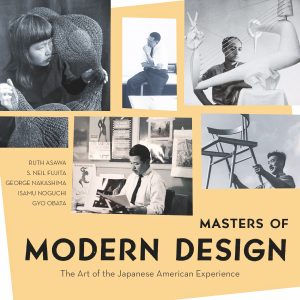 In selecting these films, I have endeavored to show the variety and nuance within the so-called "camp genre" of Japanese American cinema. I have also expanded the scope of this project to include works by Nikkei filmmakers whose topics express solidarity with other marginalized communities, as well as other general history topics within the AAPI movement from the Japanese American perspective.
The opening ceremony featured Robert Nakamura's "Manzanar" (1972) — a meditative and visceral short documentary that explores the ruins of Manzanar less than three years after the first pilgrimage took place. This groundbreaking film that helped define a genre was paired with "Pilgrimage" (2006), a work by Robert's son, Tad Nakamura, which explores the history behind the first pilgrimage to Manzanar and burgeoning pilgrimage movement. We will revisit the Nakamura's work during our closing ceremony when Robert and Tad Nakamura join in for a live discussion about their new film "Third Act," currently a work in progress.
Including Nakamura's "Manzanar," this program features several early films from the birth of the Asian American cinema movement courtesy of the archives of Visual Communications — the country's oldest Asian American media organization based in Los Angeles' Little Tokyo. Duane Kubo's "Cruisin' J-Town" (1972) explores Little Tokyo through the eyes of Dan Kuramoto — multi-instrumentalist frontman for the band Hiroshima, and Alan Kondo's " … I Told You So" (1974) is a lyrical exploration of poet Lawson Inada's works.
Art is a common theme across many films such as "Hidden Legacy: Traditional Performing Arts in the WWII Internment Camps" (2014), which reveals how the community used art to help cope with the difficult camp years. "Masters of Modern Design: The Art of the Japanese American Experience" (2019) examines the careers of Nisei luminaries such as George Nakashima and Ruth Asawa, whose careers as artists had lasting impacts on Modern design during the postwar era.
This program also includes several films about the parallel experiences of Latin American Nikkei that offer a different but relatable perspective on the events of World War II. The Spanish-language documentary "Nikkei" (2011) details one family's journey from Japan to Peru to Venezuela as they fled wartime persecution in South America, while "Hidden Internment: The Art Shibayama Story" exposes the lesser-known extradition and subsequent incarceration of Latin American Nikkei in U.S. concentration camps.
In addition to covering the many site-specific experiences of wartime incarceration, the festival delves into the resettlement of Japanese Americans postwar — a time in which communities were further dispersed into sparsely populated regions throughout the country. Of particular note are "Relocation, Arkansas" (2016), which investigates the issue of racial triangulation among the few Japanese American families who chose to resettle in the Jim Crow-era Deep South, and "Good Luck Soup" (2016), which explores similar themes through the story of a mixed-race Japanese American family in Cleveland, Ohio.
"Tadaima!" also explores stories of resilience among the Japanese American business community, whose families returned to the West Coast and resumed their trades after WWII. "Seed: The Life of the Rice King and His Kin" (2016) tells the story of fourth-generation family owned Koda Farms. "First Street North" (2019) highlights longstanding family businesses Fugetsu-do and Bunkado in Little Tokyo while also exploring the relationship that its Shin-Issei (new first-generation Japanese immigrant) filmmaker has to the Japanese American incarceration narrative.
Other films invite viewers to delve into their own family histories, as the documentary subjects reclaim the lost histories behind their Japanese heritage. In "Finding Dohi" (2019), a Japanese Hawaiian mother and daughter journey to Japan to meet their last living relative for the first time. In "A Vanished Dream" (2019), biracial African American journalist Regina Boone honors her father's dying wish by investigating the disappearance of her grandfather, who was imprisoned during WWII.
Many of the films deal with the intergenerational trauma that persists within the descendants of incarceration camp survivors. Dr. Satsuki Ina's seminal film "Children of the Camps" (1999) explores the lifelong impacts of trauma on childhood camp survivors in documentary format. Rea Tajiri's "Strawberry Fields" (1997) tells the story of a Sansei woman who journeys to Poston in an attempt to reconcile with her family's tragic past.
And the program also seeks to illuminate members of the Japanese American community who have been advocating alongside other communities of color. "America Needs a Racial Facial" (2016) and "The Ride" (2017) — two short films directed by the late-San Francisco Public Defender Jeff Adachi — are particularly adept at exploring these issues. Another film titled "My America … Or Honk If You Love Buddha" (1997) by accomplished documentarian Renee Tajima-Peña, who recently helmed the PBS "Asian Americans" series, explores the emerging landscape of late-90s Asian America a little more than three decades after the Immigration Act of 1965 allowed mass migration from Asia.
Even with the multitude of perspectives represented in this program, this is by no means a comprehensive filmography, and there are many great works that were not included in the festival lineup. That being said, it is my hope that these films will help Japanese Americans and fellow Nikkei living in diaspora throughout the world who have experienced similar discrimination before, during and after WWII to better understand our shared experiences.
Now at a time when we must physically distance ourselves from one another amidst the global pandemic, participating in the Tadaima! Virtual Pilgrimage is a powerful reminder that we are capable of building community wherever we are.
For more details on "Tadaima! A Virtual Pilgrimage" and to watch these films and others free online, visit https://www.jampilgrimages.com/film-festival.