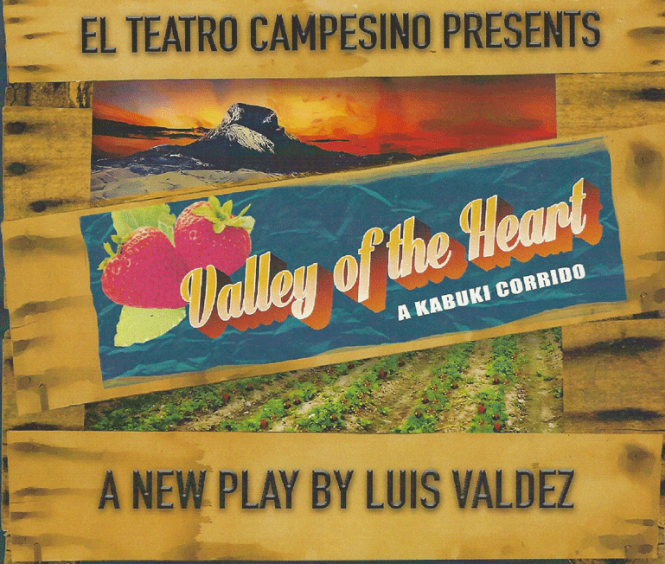 By JACL National Convention Committee
Known as "The Valley of Heart's Delight," San Jose, Calif.'s, highly fertile soil and climate was naturally suitable for agriculture. Today, little remains of this past.
This year's convention host chapter, San Jose JACL, is proud to feature this history and the important role that Japanese Americans played in shaping and contributing to the Valley's agricultural growth through a theatrical reading of "Valley of the Heart."
This special reading will be held on July 9 at Le Petit Trianon Theatre in downtown San Jose. Built in 1923, the Le Petit Trianon building is a replica of the Petit Trianon in Versailles, France, and is home to many of San Jose's arts groups.
Sponsoring the reading are CATS (Contemporary Asian Theater Scene), Joyce Iwasaki and Judy Niizawa.
"Valley of the Heart" is a love story rooted in true historical events. Set in the Santa Clara Valley, it begins in the days leading up to Pearl Harbor and features the dramatic interaction between two families, the Yamaguchi family and the Montano family, and their respective fates during World War II.
Ichiro Yamaguchi, an Issei first-generation Japanese American, is a strawberry farmer working the land with his family. Cayetano Montano, a first-generation Chicano immigrant from Mexico, lives on the Yamaguchi ranch with his family as neighbors and sharecroppers. Emerging from the Great Depression, both immigrant families struggle to provide for the future of their American-born children.
"Valley of the Heart" is the latest offering by playwright/director Luis Valdez. In all his works, which also include feature films "Zoot Suit" (1981) and "La Bamba" (19871), as well as the George Peabody Award-winning TV movie "Corridos: Tales of Passion & Revolution" (1987), Valdez remains true to his original vision of addressing the Chicano experience in America in a context meaningful to all Americans.
Prior to the reading of "Valley of the Heart," the JACL National Convention will host a Welcome Reception at the San Jose City Hall Rotunda. Designed by renowned architect Richard Meier, the rotunda is a glass-encased gallery stretching more than 100 feet high and is the showpiece of the environmentally friendly City Hall complex. The reception will offer a celebration of food and company to officially open the National Convention, which runs from July 9-12 at the Doubletree Hotel.
The events on Day 1 of the 2014 JACL National Convention are included with a Full Convention Package registration. Additional tickets for these events are available.
Originally published on May 16, 2014