JACL participates in the 20th biennial conference that welcomed participants from 13 different countries throughout North and South America, as well as Japan.
By Kota Mizutani
It could have been the site of any JACL or Japanese American community event. The participants were Nikkei of all generations congregating in San Francisco's Japantown to see old friends, make new connections and discuss the future of their communities.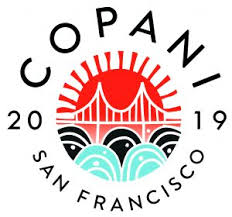 But at this particular gathering, the discussions were immersed in Spanish, Portuguese, German, French and Japanese. And instead of focusing on a single country, the conversations revolved around the future of Nikkei from all countries.
This rare opportunity to engage in a global Nikkei community took place at the 2019 Convención Panamericana Nikkei (Pan American Nikkei Convention), or COPANI, a biennial gathering of Nikkei from around the world, which was held in San Francisco's Japantown from Sept. 20-22.
Some 244 participants representing 13 different countries throughout North and South America, as well as Japan, attended the conference, which opened with a keynote address by the Hon. Sec. Norman Y. Mineta, as well as a speech by Carole Hayashino, who spoke of the Hawaiian experience. In addition, participants took part in a number of workshops, including two led by JACL Executive Director David Inoue on civil rights in the Japanese Canadian and American Communities that featured JACLers Karen Korematsu and Satsuki Ina.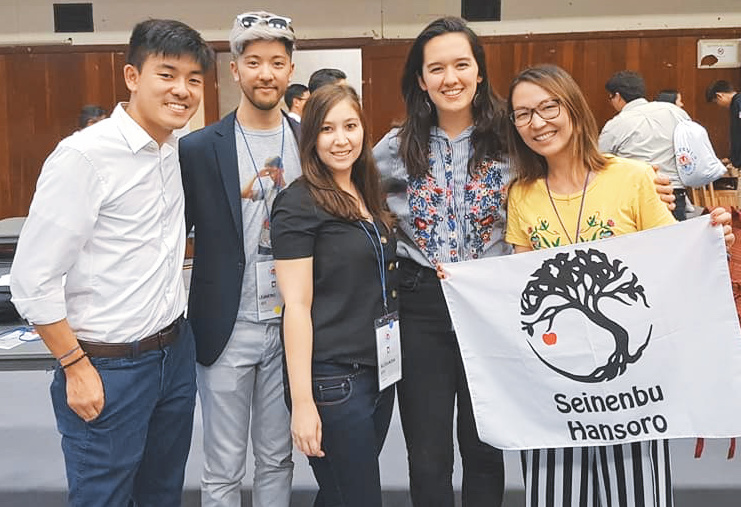 At this year's COPANI — themed "The Future Is Here" — JACL's National Youth/Student Council (NY/SC) had the honor of co-hosting a joint youth workshop and youth leadership panel along with Alex Miki, chair of the National Association of Japanese Canadians (NAJC) Young Leaders Committee (YLC).Committee
The NY/SC and YLC youth workshop was the second session of two youth programs, following an identity-based workshop led by Dr. Curtiss Takada Rooks of Loyola Marymount University. This first morning workshop invited participants to reflect on their identities and hopes for the future in small group discussions.
It was eye-opening to listen to COPANI's diverse youth share both similar and, at times, distinct experiences as Nikkei. Some shared experiences as Shin-Nikkei, Sansei or Gosei. Some did not identify as Nikkei at all, but as Japanese. Regardless, most of the participants were able to communicate their shared desire to form stronger connections across Nikkei communities.
Building off the morning session, the NY/SC and YLC facilitated an afternoon workshop that tasked participants with brainstorming concrete actions to shape a global Nikkei youth community.
Participants split into small groups based on specific themes, such as "Culture" and "Advocacy," and brainstormed specific points for collaboration across national borders. These ideas included hosting a world Nikkei culture festival and creating a business network for Nikkei entrepreneurs. The takeaways from these discussions will be digitally visualized and shared publicly.
Immediately following the joint workshop, the NY/SC and YLC hosted a panel session on youth leadership and membership retention for all COPANI 2019 attendees. The moderator (myself, U.S.) and panelists (Mieko Kuramoto, U.S.; Alex Miki, Canada; Marisa Sato, Brazil; and Leandro Uba, Argentina) discussed not only how they personally came to understand their identities, but also how all Nikkei organizations can better empower youth to take leadership roles.
The panel session concluded with a preview of an ongoing project, launched by COPANI youth, to build a "Nikkei App" as a way to connect young Nikkei digitally.
All in all, COPANI 2019 left me with a set of valuable takeaways. I learned that World War II inflicted unique and continuing damage on each Nikkei community. I also learned that most Nikkei communities are struggling to retain sustainable membership. And I learned that almost all Nikkei youth are highly skilled at putting away folding chairs and tables from years of experience at community events.
In other words, while COPANI 2019 might've appeared to be typical JACL event, it was an important reminder that we in the United States are far from the only Japanese "Americans" with a story to tell.
Kota Mizutani is the former chair of the NY/SC. A JACL member, he currently works in Washington, D.C.