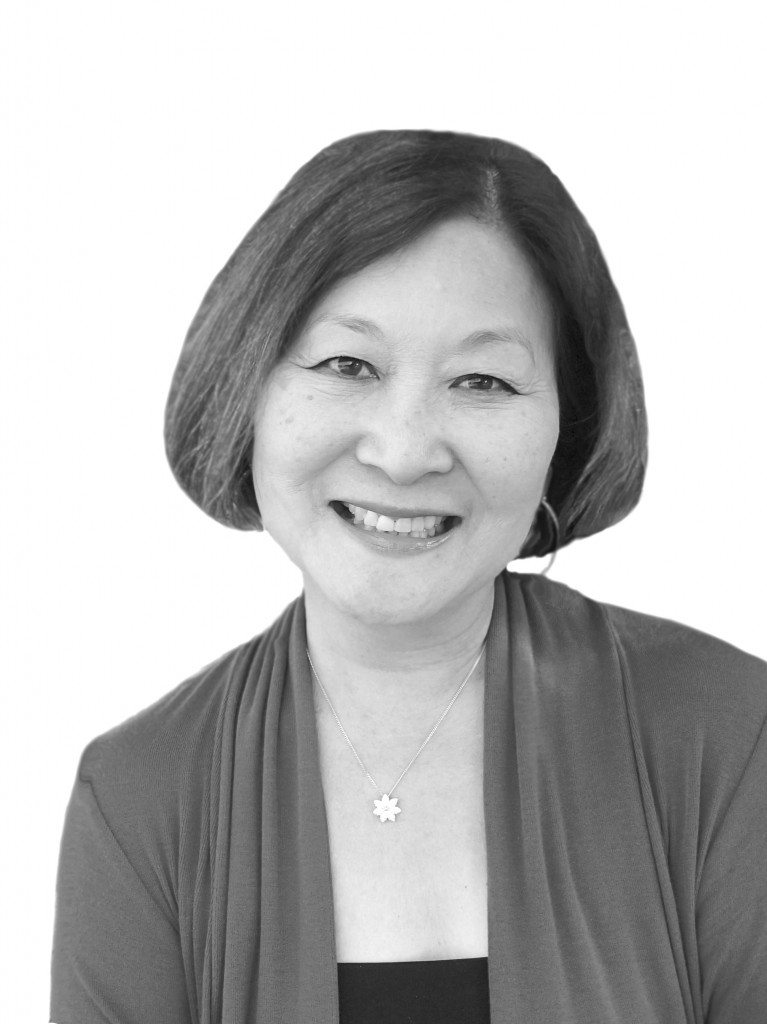 By Marsha Aizumi
On Oct. 14 and 15, Okaeri 2016 took place at the Japanese American National Museum in Los Angeles' Little Tokyo. The gathering began with a networking mixer on Friday, which drew many from the Nikkei and API community, both LGBTQ and allies. Representatives from PFLAG, JACL, NCRR, Little Tokyo Service Center, Keiro, churches and many other organizations made this event a wonderful way to kick off the weekend that was to continue on Saturday. Thank you, Sean Miura and traci kato-kiriyama.
Saturday began with the planning committee arriving very early, many of us juggling a HUGE cup of coffee to help wake us up. But once we began to set up and saw people arriving to register, the enthusiasm and anticipation was palpable.
We had close to 200 attend Okaeri 2016, many coming from outside the Greater Los Angeles area — San Diego, San Jose, the Bay Area and Fresno. People also arrived from Washington, D.C., New York, Chicago, Phoenix, Honolulu and Seattle.
I talked with a couple of out-of-town guests, who had arrived very late the previous day. I could see they were tired, but when I asked them how they were doing, all they could talk about was how healing and inspiring it was to look around and see so many supportive Nikkei faces. The tiredness at that moment was forgotten, and all I could feel was the excitement they had for all they would experience throughout the day.
And then the morning began. I was so honored to be asked to give the opening welcome for Okaeri. I was extremely nervous, and I practiced my speech over and over again so that I would not have to read it. Reading takes me out of my heart, and I wanted my heart to fill the room. I had a hard time looking at my family because I was afraid I would burst into tears. It would be tears of gratitude for our journey together, tears of pride for all we had individually overcome, but most of all tears of love for each of them, their support of me and this work that often takes me away from them.
I also got very emotional when I spoke about Linda and Sakaye Aratani's support. When you do LGBTQ work, you can be a target for harsh criticism, but having a respected family in the Nikkei community gives you strength to continue to speak out to help others. The Aratanis were the first family to step up and believe in the work of Okaeri. They gave us courage and confidence to move forward.
I was also honored to introduce the Honda Family: Mike, Michelle and Malisa. Their keynote speech was heartfelt, moving and powerful. Mike and Michelle shared their thoughts, pausing as they spoke when emotion welled up. And Malisa was so adorable as she courageously spoke in front of so many for the very first time.
Following the keynote, there was a powerful plenary called "Transgender Voices," moderated by riKu [sic] Matsuda, along with Elliot Fukui and Hoshina Seki. Both had amazing stories and thoughts to share with all of us, Elliot as a trainer, facilitator and community organizer for Transform California and Hoshina as a leader in the Buddhist Churches of America.
One of the people who heard this plenary told me that this was one of the highlights of Okaeri for him. Not only were the stories impactful, but also the information that he gained was so valuable to him as he goes back to his community to support transgender individuals.
During lunch, another plenary took place on "Intergenerational and Intersectional Connections," moderated by Eric Arimoto, a gay, Japanese American psychotherapist who specializes in working with API LGBTQ individuals and families. Arimoto spoke along with panelists Nikiko Masumoto, who received her graduate degree focusing on performance of memory and Japanese American history; AT Furuya, a transgender, nonbinary queer, mixed-race, U.S. historian; and Dean Goishi, a pioneer activist in HIV/AIDS awareness and founding director of the Asian Pacific AIDS Intervention Team (APAIT). "Enlightening, inspiring and knowledgeable" were comments I heard about this panel.
In the morning and afternoon, individuals could select a workshop breakout session. The topics were varied from family acceptance to organizing and activism to religion, spirituality and inclusion, intergenerational trauma and healing and so much more.
An afternoon walking tour of Little Tokyo, led by Alan Nishio and Kristin Fukushima, gave people a chance to learn about our 130-year-old community, get some fresh air and exercise.
The closing for the gathering was a special piece written and performed by Ryka Aoki. Her passion and her heart were so evident as she artistically performed her spoken word piece. This performance was followed by four individuals who shared their thoughts about Okaeri.
The share that struck me the most was a young man who stood up and said that he was not out to his family, but he had talked to a couple of moms, and getting their perspective made him feel like he could now consider coming out. I hope that his family will accept him and turn to those in the Nikkei LGBTQ community for support if they need it.
An exercise in gratitude was the final activity before Sean Miura's closing remarks. Then, to the music of Jackie Wilson's "Higher and Higher," all the LGBTQ individuals crowded the stage for one final photo op.
That evening, traci kato-kiriyama and Sean Miura hosted a celebration of Okaeri with a DJ spinning tunes both old and new. Even though I was tired from the day, I wanted to attend and was so glad I did. The dancing was fun, but even more fun was to witness the joy and happiness of the people who got on the dance floor, with or without a partner, to be part of the celebration, all sharing their feelings of accomplishment.
Okaeri 2016 was a huge success, and I thank everyone who worked so hard to make this a safe and welcoming space for all, especially my co-chairs, Alex H. Fukui, traci ishigo and Stephanie Nitahara. As well as our planning team — Eric Arimoto, Ray Fernandez, Dana Furuyama, Harold Kameya, traci kk, Deanna Kitamura, Sean Miura, Carrie Morita (who did an amazing job with all the food!!), Rev. Mark Nakagawa, Phil Shigekuni, Lori Song, Marian Sunabe, Janet Uradomo and Stan Yogi.
Arigato, Arigato, Arigato!!
Marsha Aizumi is an advocate in the LGBT community and the author of the book "Two Spirits, One Heart: A Mother, Her Transgender Son and Their Journey to Love and Acceptance."