As part of its endeavor to examine the history of Japanese American internment during World War II, the university is proud to share students' success stories.
By Steve Nakata
PULLMAN, WASH. — During the months of September through December, Washington State University will host an unprecedented series of events and exhibits focused on Japanese internment. There will be many opportunities for the campus community to discuss the impact internment had on families that experienced it and its effects on society. At a time when options were few for Japanese Americans who wanted to go to college, WSU welcomed students of Japanese descent during and after World War II. Many of them emerged as student leaders on campus and went on to have distinguished careers. WSU is proud to share a few of their stories as part of its internment series.
Horticulture Student Blooms During the War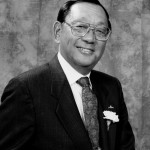 Originally from Bainbridge Island, Wash., Tom Kitayama began his collegiate career at Washington State University in 1941, majoring in horticulture. While on campus, he was president of the Horticulture Club, the Collegiate Christian Fellowship, treasurer of the All-AG Club and a member of the YMCA. He graduated in 1945.
Kitayama then went on to become mayor of Union City, Calif., the first Japanese American to hold public office in the state, just 14 years after the end of WWII.
Once dubbed the "King of Carnations," he also was a successful businessman for 43 years as the head of a multimillion-dollar empire growing and wholesaling fresh-cut flowers.
The Kitayama family has plants in Watsonville, Calif., and Colorado, as well as 16 wholesale outlets throughout the country.
With 32 years of dedicated service, Kitayama is remembered as the mayor with the longest political career in Union City.
WSU Track Team of 1945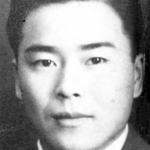 With so many men fighting in the war, WSU was unable to successfully field a track team in the spring of 1944. In 1945, WSU track coach Bob Campbell looked to his Japanese American athletes to add talent to his roster. That year, the team won three out of eight meets.
Outstanding performers for the WSU track team included Sam Higuchi, who was a varsity letterman standout in the sprints, and freshman Tom Hide, who excelled in the 440-yard sprint. Hide and Frank C. Hirahara received their freshman numerals that year.
After Higuchi left Pullman, he attended the University of Minnesota and eventually settled in Minnetonka, Minn., where in 1977, he became the first and only Japanese American mayor of the city. He served the City of Minnetonka for a total of 19 years as its mayor and city councilman.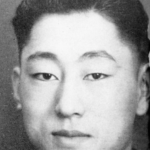 Hide could only attend WSU one year after graduating from Heart Mountain High School in 1944. He had to return to the Heart Mountain Japanese Relocation Camp in Wyoming to help move his family to Southern California in the fall of 1945. Hide became a prominent flower grower and was elected president of the Southern California Floral Assn. in 1955 at the age of 28. During an interview with WSU several years before he passed, he fondly remembered his time on campus and how his coaches treated him well.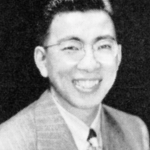 Hirahara spent all four years at WSU and graduated with an electrical engineering degree in 1948. While on campus, he was elected to the WSU Athletic Council from 1946-47 and remained a member of the track team during his sophomore year, where he specialized in the broad jump. He later became junior manager of the track team. After graduation, he received numerous honors and awards for his work with the U.S. space program. The pictures he took as a high school student at the Heart Mountain Japanese Relocation Camp during WWII are now receiving acclaim. His photos are part of the WSU Libraries MASC collection.
Freshman Varsity Football Player Makes an Impression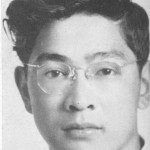 An outstanding athlete and student leader at North Central High School in Spokane, Wash., Frank Miyaki was the key football player in the backfield for the North Central Indians. He was chosen to the All-City first squad for the 1944 football season, and in the school's best game that year, he had a 95-yard run back on the opening kickoff.
After graduating from North Central, he attended Washington State College (now called Washington State University), where he played on the Cougar varsity team as a freshman. In his first game against the Idaho Vandals, he exceeded his run-back record by one yard with a 96-yard interception run back. He was the only Japanese American to play varsity football during that time.
1949 Graduate Named Outstanding Senior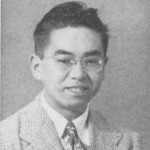 Teruo "Terry" Ishihara attended WSU for four years and has fond memories of his time there. He received his B.S. degree in mechanical engineering in 1949 and was named one of 42 outstanding seniors out of a record class of 1,265 graduates that year. He was a member of Alpha Phi Omega, American Society of Mechanical Engineers, Christian Student Council and Crimson Circle. The Crimson Circle was the men's senior honorary society on campus.
Ishihara remembers he would see Japanese American students at Japan Club meetings on campus. The group was comprised of 10 student members, and it was more of a social club. During his career, he became department chair of Mechanical Engineering at Saginaw Valley State University in University Center, Mich., a position he held from 1982-94. He earned his Ph.D. in mechanical engineering from the University of Arizona in 1969.
Ishihara will visit the WSU campus this month to participate in the university's planned activities examining the history of Japanese American internment during WWII.
For more information about the planned campus events and alumni profiles, please visit http://museum.wsu.edu/events.html.
Originally published on October 3, 2014