[Editor's note: The following was issued by JACL Public Affairs VP Seia Watanabe and JACL Education & Communications Coordinator Matthew Weisbly and was lightly edited only to adhere to AP Style.]
On Dec. 10, Purdue University Northwest's winter commencement ceremony was marred in controversy as Chancellor Thomas Keon began a segment of his remarks by using a slew of nonsense words he referred to as his "made-up Asian language." Notable in the response from the faculty sharing the stage with Chancellor Keon was the lack of diversity and the shared laughter from many at the blatantly racist joke.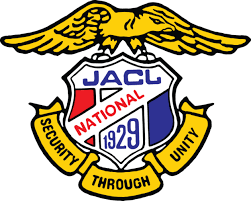 Despite the widespread denunciation of Keon's remarks, including from his own faculty senate and the university trustees, he has done little to express true regret for his actions and remains in his leadership role. In his public apology, Keon said that he was sorry and that he had made a "human mistake" and referred to his actions as "offensive and insensitive," but nowhere does he call his own actions for what they truly are: racist. The Chronicle of Higher Education reported that Kris Falzone, the university's associate vice chancellor for Marketing and Communications, suggested that the chancellor's remarks were taken out of context.
There is no excuse or appropriate context for Chancellor Keon's actions. While thus far there appear to be no real consequences for Chancellor Keon, there are consequences for Asian Pacific Americans, namely, the increasing cases of anti-Asian hate and rhetoric that continue to harm our communities. Racism such as that exhibited by Chancellor Keon is nothing new, nor was he the first to make up "his" version of an Asian language. Racism such as this has long plagued our nation's history. If we cannot rely upon an honorable institution such as the Purdue University system to say no to such racist acts, those acts will remain acceptable with the tacit endorsement of the university. A denouncement of Chancellor Keon by the trustees while allowing him to remain in his position is unacceptable.
In a letter to Purdue University President Mitchell E. Daniels Jr., JACL Executive Director David Inoue called for the CHANCELLOR'S swift removal. Inoue wrote, "Having been born in Fort Wayne, Ind., and the child of two former Indiana University students, I am proud of my Hoosier roots. However, the other aspect of growing up Asian American in the Midwest states of Indiana, Illinois and Ohio, was that actions such as Chancellor Keon were not far from my normal childhood experience with my peers and unfortunately sometimes adults. I still see behavior such as this directed at me and my children.
"Chancellor Keon should know better than to act as he did the other day and must be held accountable. For Purdue University to fail to respond to Chancellor Keon with anything short of his removal is a further insult to all of us who have had to endure racism such as his and to the diverse students and faculty of Purdue University NW whom he works for and with."
JACL reiterates our call for Chancellor Keon to either resign or be removed from his position of leadership at Purdue University Northwest. Anything short of his removal is an endorsement from the University for his racist actions and an insult to the university's faculty, students and any claims to value diversity.